Losing weight is challenging because you have to be able to fight hunger and control your appetite. Fortunately, you don't have to go extremely hungry. Foods that promote metabolism rather dissipate heat and promote fat burning.
For example, for every glass of water you drink, you burn 8 more calories. Especially when you drink cold water with ice on it, you burn more calories because you need to warm up your body. Coffee consumes 26 calories per cup, and the caffeine in coffee does this, so adding sugar is useless.
In addition, foods containing dietary fiber, protein, and vegetable fat can help you lose weight while giving you a feeling of fullness for a long time. For example, red chillies, which add spiciness to food, burn 10 calories per 0.25 teaspoon. What other foods are effective in burning calories?
Potatoes = Potatoes have a high glycemic index (GI), so it is easy to think of them as fattening food. In particular, as low-carb diets became popular, potatoes with a high carbohydrate content were classified as food that interfered with the diet.
However, a recent study by a Canadian research team found that certain ingredients in potatoes actually help you lose weight. Polyphenols contained in potatoes inhibit the action of carbohydrates that make you gain weight.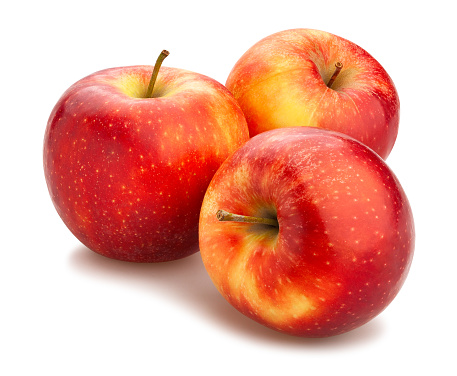 Apple = Apples are rich in dietary fiber and antioxidants that help weight loss. According to a study at Washington State University in the US, green apples are particularly effective. 'Granny Smiths', a kind of green apple, works to create a favorable environment for beneficial bacteria in the body.
When beneficial bacteria in the gut proliferate, metabolic processing is stabilized, inflammation in the body is reduced, obesity is prevented, and the risk of various chronic diseases, including heart disease and diabetes, is lowered.
Almonds = If you need a snack during your diet, almonds are perfect. According to some recent studies, eating a handful of almonds as a daily snack can help you lose weight. A handful is about 22 almonds and 160 calories. This amount contains 3g of dietary fiber, 6g of protein and unsaturated fat that is beneficial to health.

Dark Chocolate = If you feel empty eating only nuts as a snack, you can eat one or two pieces of dark chocolate together. Dark chocolate is rich in antioxidants, which are beneficial for heart health.
In addition, theobromine, which gives the bitter taste of cacao beans, boosts vitality and stimulates the secretion of serotonin, the happiness hormone, which helps relieve stress on diet. However, you should eat dark chocolate with a cocoa content of 70% or more, not milk chocolate with a high sugar content.
Quinoa = It is a well-known fact that multigrain rice is more beneficial for diet than white rice. Recently, as quinoa, a grain grown in the highlands of South America, has received attention, more and more people are using it to cook rice or eat it in cereal form. Quinoa is a rich source of protein and contains twice as much dietary fiber as brown rice, which is beneficial for feeling full.
Kimchi = Fermented foods that are popular around the world include Sauerkraut, a German-style kimchi, and Korean-style kimchi. Fermented food promotes beneficial intestinal bacteria and aids in digestion and helps in weight loss.
According to a paper published in the Proceedings of the National Academy of Sciences in the United States, maintaining healthy levels of bacteria in the gut lowers fat density, inflammation levels, and insulin resistance. In an experiment conducted by Ajou University Hospital for obese patients to eat kimchi, it was confirmed that kimchi was helpful in suppressing obesity.