We are one of the largest beauty supply wholesaler in Canada, providing wigs, hair pieces, hair & skin care products, barber & salon supplies, and general merchandises over 17 years.
We have a 55,000sq. ft. warehouse , national sales networks, prompt delivery system and we keep direct relationship with over 150 maunfacturers. Our product line consists of more than 12,000 different items that are directly provided by manufacturers across the world. As a leading beauty supply wholesaler, our goal is to increase your profits and to support your business.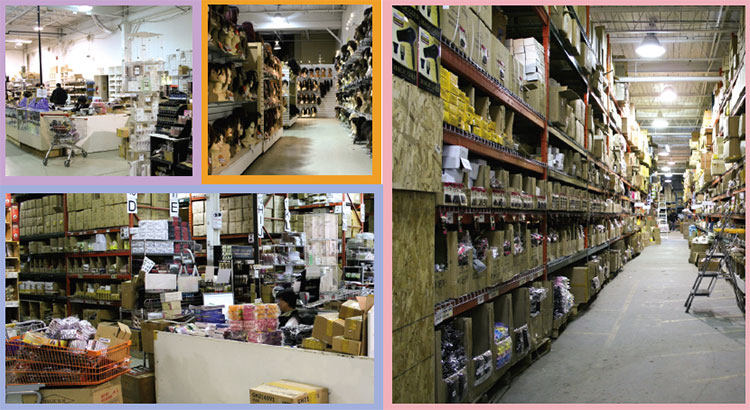 Our strength is providing our customers with beauty products they may need at the best price. Our enthusiastic sales team keeps in contact with our customers by regular visits and phone calls to inform them about the latest products and trends in the market. Join our team and let us serve you.
Also, visit our warehouse located at 140 Wendell Ave. in Toronto and enjoy our ultimate one stop shopping experience. You can browse new products, speak with our friendly and educated sales representatives, and shop for anything you may need on site.
We update and distribute our main catalogue every year and sales flyers monthly. Our catalogue, which includes all our products, is well organized so you can find everything you need. Our monthly flyers include the newest products in the beauty industry and amazing promotions that will save money. You can also view our monthly flyers on our website. If you would like to an updated catalogue or monthly flyer, please contact us and we will gladly send you a new one.
With the largest product variety, outstanding customer service, and affordable prices, you can rely on Magic BM Trading Co.,LTD. to support you every step of the way.
Thank you for your business.