---
There are about 900 private schools serving 145,119 students in Michigan. 74% of the schools are religiously affiliated mostly Catholic and Christian.
The average private school tuition is $6,140 for elementary schools and $10,834 for high schools. The tuition of Michigan is lower than national average, which is $10,946 and $15,490 respectively. The state with the highest average private school tuition is Connecticut with a $27,936 average tuition cost. The state with the lowest tuition cost is South Dakota with an average cost of $3,739.
The average acceptance rate is 95% and higher that the national average(85%). Minority enrollment is 20% and the student: teacher ratio is 13:1.
Below are the top 10 best private schools in Michigan according to Niche analysis.
---
(1) Cranbrook Schools – Bloomfield Hills
Private, Boarding, PK, K-12
Overall grade A+
Academics grade A+
Diversity grade A
Teachers grade A+
College Prep grade A+
Clubs & Activities grade A+
Sports grade A
schools.cranbrook.edu/page (248) 645-3610
399221 WOODWARD AVE. BLOOMFIELD HILLS, MI 48304
About Cranbrook Schools…
AP Offered, Boarding, Elem School, High School, Middle School, NAIS Member, Pre-K, Private, TABS Member
Yearly Tuition: $34,200
---
(2) Detroit Country Day School – Beverly Hills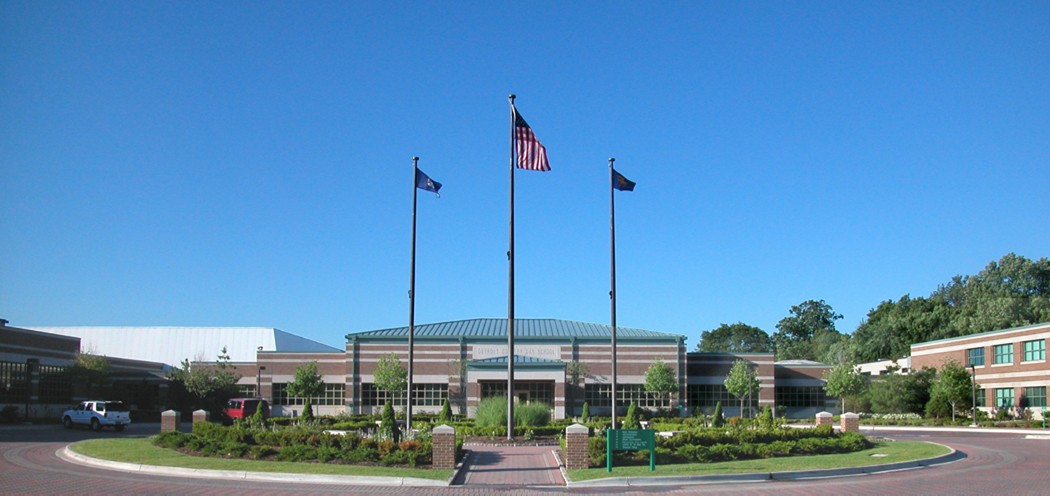 Private PK, K-12
Overall grade A+
Academics grade A+
Diversity grade A
Teachers grade A+
College Prep grade A+
Clubs & Activities grade A+
Sports grade A+
dcds.edu (248) 646-7717
22305 W 13 MILE ROAD BEVERLY HILLS, MI 48025
About Detroit Country Day School…
AP Offered, Elem School, High School, IB Offered, Middle School, NAIS Member, Pre-K, Private
Yearly Tuition: $35,800
---
(3) Greenhills School – Ann Arbor
Private 6-12
Overall grade A+
Academicsgrade A+
Diversitygrade B minus
Teachersgrade A+
College Prepgrade A+
Clubs & Activitiesgrade A
Sportsgrade B+
850 GREENHILLS DR. ANN ARBOR, MI 48105
About Greenhills School…
AP Offered, High School, Middle School, NAIS Member, Private
Yearly Tuition: $27,660
---
(4) The Roeper School – Birmingham Campus – Birmingham
Overall grade A+
Academics grade A+
Diversity grade B+
Teachers grade A
College Prep grade A+
Clubs & Activities grade B
Sports grade B-
roeper.org (248) 203-7306
1051 OAKLAND AVE. BIRMINGHAM, MI 48009
About The Roeper School – Birmingham Campus…
AP Offered, High School, Middle School, NAIS Member, Private
Yearly Tuition : $31,350
---
(5) Interlochen Arts Academy – Interlochen
Private, Boarding, 9-12
Overall grade A+
Academics grade A+
Diversity grade A
Teachers grade A
College Prep grade A+
Clubs & Activities grade A –
Sports grade C –
discover.interlochen.org/acton/fs/blocks/showlandingpage/a/31058/p/p-0046/t/page/fm/10?utm_source=niche&utm_medium=referral&utm_campaign=iaa
(800) 681-5912
4000 J. MADDY PARKWAY INTERLOCHEN, MI 49643
About Interlochen Arts Academy…
AP Offered, Boarding, High School, NAIS Member, Private, TABS Member
Yearly Tuition: $39,000
---
(6) Frankel Jewish Academy of Metro Detroit – West Bloomfield
Private, Jewish, 9-12
Overall grade A+
Academics grade A+
Diversity grade C-
Teachers grade A
College Prep grade A+
Clubs & Activities grade A –
Sports grade B –
frankelja.org (248) 592-5263
6600 W MAPLE RD. WEST BLOOMFIELD, MI 48322
About Frankel Jewish Academy of Metro Detroit…
AP Offered, High School, Jewish, NAIS Member, Private
Yearly Tuition: $24,476
---
(7) Brother Rice High School – Bloomfield Hills
Private, PK, K-12
Overall grade A+
Academics grade A+
Diversity grade B
Teachers grade A
College Prep grade A
Clubs & Activities grade A
Sports grade A
uls.org (313) 884-4444
1045 COOK RD. GROSSE POINTE WOODS, MI 48236
About University Liggett School…
Elem School, High School, Middle School, NAIS Member, Pre-K, Private
Yearly Tuition: $31,765
---
(8) Notre Dame Preparatory School & Marist Academy – Pontiac
Private, Catholic, All-Boys, 9-12
Overall grade A+
Academics grade A+
Diversity grade B-
Teachers grade A
College Prep grade A
Clubs & Activities grade A+
Sports grade A+
brrice.edu (248) 833-2000
7101 LAHSER RD. BLOOMFIELD HILLS, MI 48301
About Brother Rice High School…
AP Offered, All-Boys, Catholic, High School, NCEA Member, Private
Yearly Tuition: $14,750
---
(9) University Liggett School – Grosse Pointe Woods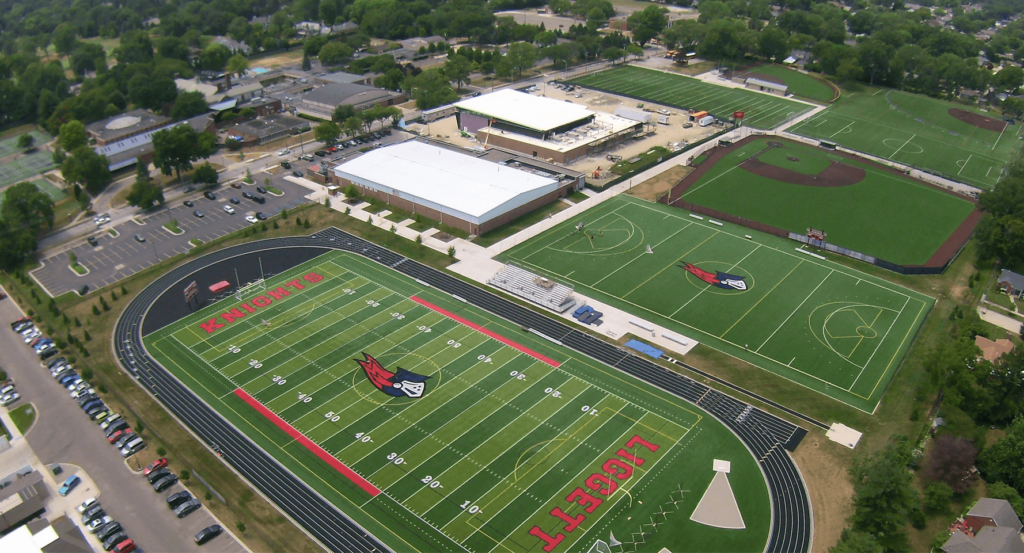 Private, PK, K-12
Overall grade A+
Academics grade A+
Diversity grade A minus
Teachers grade B+
College Prep grade A
Clubs & Activities grade B+
Sports grade B-
steinerschool.org (734) 995-4141
2775 NEWPORT ROAD ANN ARBOR, MI 48103
About Rudolf Steiner School of Ann Arbor…
Elem School, High School, Middle School, NAIS Member, Pre-K, Private
Yearly Tuition: $24,910
---
(10) Detroit Catholic Central High School -Novi
Private, Catholic, PK, K-12
Overall grade A+
Academics grade A+
Diversity grade B-
Teachers grade A-
College Prep grade A
Clubs & Activities grade A
Sports grade 
ndpma.org (248) 373-5300
1300 GIDDINGS ROAD PONTIAC, MI 48340
About Notre Dame Preparatory School & Marist Academy…
AP Offered, Catholic, Elem School, High School, IB Offered, Middle School, NAIS Member, NCEA Member, Pre-K, Private
Yearly Tuition: $14,999