TECHNOLOGY
Unprecedented, multi-featured functions of the G1X <Red> driver, offering adjustable length and angle.
Maximize distance by being able to adjust the shaft length.
Control trajectory, without changing the feel with a 360-degree angle adjustment system. This innovative, multi-featured system will revolutionize your game.


■ WEIGHT SCREW
10.5 gram weight screw is located from the center of the face side (back side) of the sole plate, to achieve a lower center of gravity and penetrating trajectory. When including the extension sleeve at 46 inches, you can keep the same swing balance by using the 2 gram weight screw.
■ ANGLE ADJUSTMENT UNIT
This system allows golfers to easily set the lie, loft and face angle (F.A.) without removing and reinserting the shaft. The unprecedented precision of the angle adjustment promises the distance and trajectory desired for amateur and professional golfers.
■ SHAFT SLEEVE
EXTENSION SLEEVE FOR 46 INCH MODE
The shaft length is adjustable from 45.5 or 46.0 inches. To increase speed and distance set it longer or shorten in order to increase accuracy.
Choose your length by removing the sleeve to adapt to course demands for distance or for a straight trajectory.
The extension sleeve will allow the club to be either 45.5 or 46.0 inches long without changing the face angle position.
Golfers who need extra distance can maximize the shaft by keeping the sleeve on.
Golfers requiring accuracy can remove the sleeve for greater control.
Honma Golf's Unique Non-Rotating System
360-degree Angle Adjustment System
Patent No: US 8,876,626,B2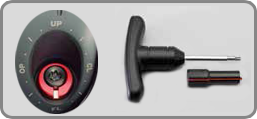 The lie, loft and face angle (F.A.) can be adjusted easily without rotating and losing the shaft spine. The adjustment range is 360 degrees. The unprecedented precision of the angle adjustment promises the distance and trajectory desired.
Conceptual Image of Angle Adjustment Settings
Maximum adjustment angle range: (Lie angle) 2° (F.A.) 3°
Non-Rotating System Keeps the Feel
Honma's patented Non-Rotating System achieves a 0-degree shaft rotation with an angle adjustment. The shaft spine is therefore, kept at the optimal position and without changing the feel of the G1X driver.

Creating a penetrating trajectory and outstanding control.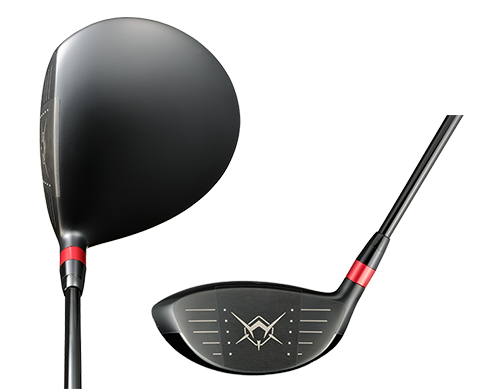 The face area is designed thinner to enlarge the sweet spot area, thus providing more forgiveness on off-center hits.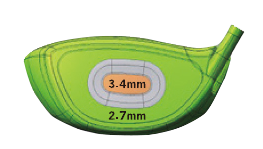 Shallow-back design makes it easier to launch the ball higher with more carry.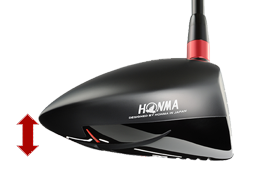 In the 46.0 inch mode, the red 2 gram weight screw is attached to the back of the sole, provides a higher center of gravity and an optimized trajectory. In the 45.5 inch mode, the black 10.5 gram weight screw is used to maintain a proper swing balance and a higher trajectory. These are optimized with variable crown and face thickness.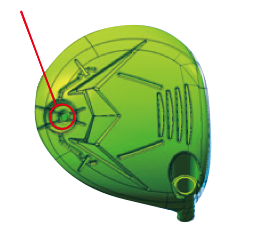 Low center of gravity created with a thinner crown area and optimized thickness and shape of the head.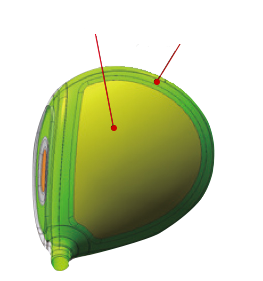 Authorized Michigan Honma Dealer
Hartland Golfland
248-444-8844